CARVE OUT A CAREER AT AFFCO
What is a butcher? 
Working as a butcher at AFFCO, involves working in our state of the art processing facilities, in one of the most integral roles of the process, taking premium New Zealand livestock from paddock to plate. Using your already acquired skills, or for the right team members, learning the acquired skills on the job to use your attention to detail to provide the best products to both New Zealand and the world. 
Why work at AFFCO?
AFFCO is a proudly New Zealand family owned business, that has been a part of the community since 1904. We have 11 processing facilities around the country and employ over 2,000 people. Working at AFFCO you will be part of a company that markets the best New Zealand beef and lamb domestically and internationally.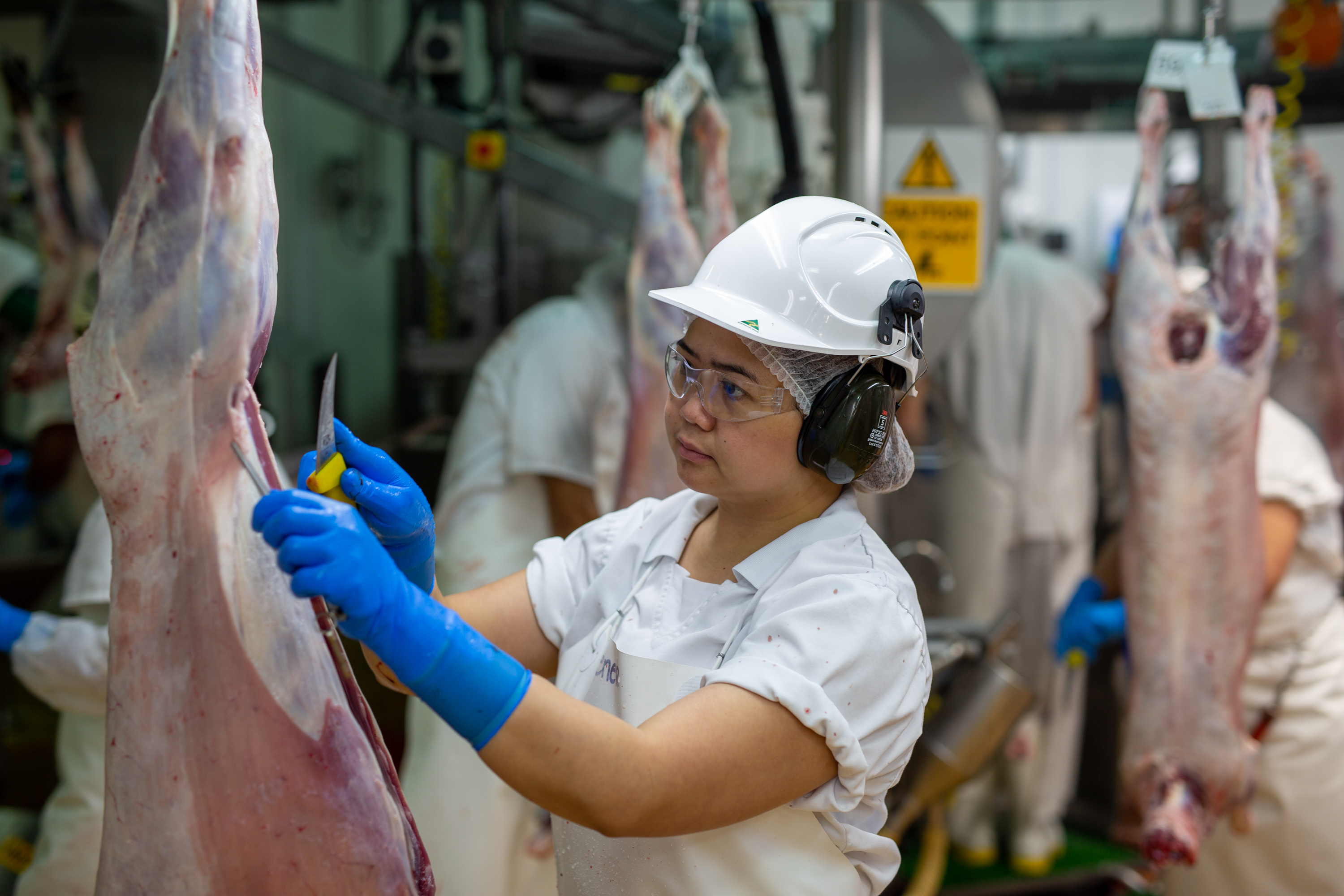 What you'll do
Process beef or lamb and remove valuable by products from the carcass
Bone or slice high value beef and lamb into primal cuts for packaging or further processing
Work as part of a team
Utilise your specialist skills daily
Who you are
A person who works as part of a team
Has strong attention to detail
Takes pride in their work
Has the ability to listen and follow instructions
Punctual, reliable and keen to make a difference
Can either have experience or for the right team member, we can provide on the job training
Physically fit and able
Permitted to work in New Zealand and to undergo and pass a drug test.
Benefits
As a team member at AFFCO, you are rewarded well for your work, provided on the job training if required and work as part of a great team. You will also be provided with opportunities to progress in the company if that is what you want, have access to our staff shop and get to work with a great team of people daily.